Stage Tec is undertaking a 'realignment of company structures' in order to focus sales on coming challenges, with Robert Habersaat joining the company as Director of Sales & Marketing. The sales organisation will be supported by newly formed Technical Sales Support and Service teams.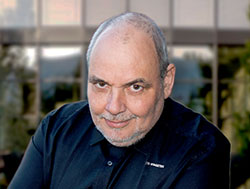 'With this realignment of our sales organisation, we will be able to use the potential of our employees even better and more promising than before,' says Sascha Khelifa, Managing Director for Sales and Commercial Management. 'As we move towards a more global focus for the company, we are now taking the next step and facing the challenges ahead.'
Habersaat will lead the Sales & Marketing teams, bringing an impressive track record as project manager, sales manager and sales director to the role. Among other positions, he managed the international sales organisation as VP Sales at Studer Professional Audio and at the Harman Mixer Group.
'I look forward to taking on the tasks that await me at Stage Tec,' Habersaat says. 'I will be able to contribute my many years of experience, apply my expertise, and help lead Stage Tec's sales organisation to take the next steps.'
Reinhold Friedrich takes on responsibility for the European market as Sales Manager, and Sebastian Schmidt takes charge of the DACH region as Sales Director. The Technical Sales Support team under the leadership of Alexander Nemes and the Service Department headed by André Scheel will be grouped in the Sales & Marketing department.
More: https://www.stagetec.com