US commercial and residential audiovisual system integrator Audio Visual Design Group (AVDG) has appointed Eric Miga as Director of Engineering, to 'play a key leadership role in helping establish and streamline operational standards across the organisation's service regions'. His appointment follows those of Mohit Parasher as President of Business Solutions and Jay Jones as National Procurement Manager.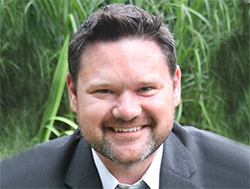 In his new position, Miga will lead a team of 20 design, field and project engineers, supporting the various AVDG offices and A/V projects. In addition to leading technical efforts, Miga will also be a key member of AVDG's leadership team, providing input on long-term organisational strategy and execution.
Miga brings more than 20 years experience to the position, having led commercial and residential projects throughout the US Northeast. In his previous role, he served as Regional Engineering Manager for AVI-SPL, managing a team of 20 engineers and programmers, and developing a reputation for technical expertise and innovative customer-focused solutions.
As Director of Engineering, Miga will work with the AVDG's Clarity Standards, which are a foundational framework of operational guidelines designed to ensure consistency across processes. Prior to joining AVI-SPL, he served as primary programmer and chief engineer for Audio Video Designs, where he led a team of audio-video, network, and software engineers, and developed software frameworks and engineering standards for A/V, access control, HVAC and security deployments.
Miga's previous projects include engineering work at Fidelity, Biogen, the New England Conservatory of Music, and the American Academy of Arts and Sciences.
'I look forward to working with the Engineering team, as well as all the other people who have helped solidify AVDG's reputation as an established leader in AV/ design and integration,' Miga says.
More: www.avdg.com