Dave Sampson has been appointed to the new position of Network Specialist at Calrec Audio to provide in-house expertise that 'strengthens Calrec's ability to support customers in the move to IP'.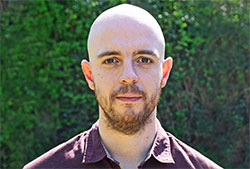 A Calrec team member for seven years, Sampson previously held the role of Product Test Engineer, responsible for compliance testing of Calrec's AoIP products to industry standards including ST2110, AES67 and NMOS.
'As IP connectivity becomes increasingly widespread and more accessible to all sectors of our industry, it's vital that Calrec continues to invest in supporting its development,' says VP of Sales, Dave Letson. 'The transition to IP affects pre-sales, integration and post-sales projects, and this new role helps us to support customers moving into an IP environment.
'Given Dave's extensive experience both of AoIP and Calrec's product range, he will be a significant addition to the team that will strengthen Calrec's reputation as a trusted advisor in IP networking.'
Sampson will provide technical support and consultancy for the design, development and delivery of Calrec IP-based networking solutions for the company's customers, as well as creating and delivering training and knowledge-based documentation.
'I'm delighted to be moving into a new role where I can help to keep the company ahead of the curve with Audio-over-IP,' he says. 'This industry is changing so quickly; being up to date with front line technology and sharing that knowledge with customers is one of the attributes that makes Calrec such a forward-thinking organisation.'
More: http://calrec.com