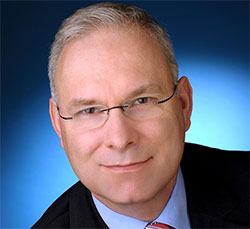 Christian Latzelsberger has returned to RTS as Senior Product Manager, to 'work to strengthen RTS product management worldwide' after spending ten years with RME Intelligent Audio Solutions.
Latzelsberger takes responsibility for developing the business of the entire range of intercom products at RTS, from wireless and IP to matrices and partyline systems.
'I am delighted to be returning to RTS and bringing my expertise to a company that I have a huge amount of respect for,' he says. 'IP technology is currently a huge topic for broadcast intercom and RTS is right at the leading edge of this with products like Odin. We are moving in the right direction and I am proud to do my part to help RTS achieve great things.'
Brought up and educated in Germany and the US, Latzelsberger is a well-known broadcast audio expert who has amassed a wealth of intercoms experience across more than three decades. In his previous time with RTS, he held roles in Europe and the US, working in business development, sales and product management.
'We are delighted to welcome Christian back into the RTS family,' says RTS/Telex Director of Product Management, Denis Castanet. 'His knowledge and understanding of our product portfolio is second to none and I am certain he will prove to be a major asset for us in the years to come.'
Latzelsberger is based in the company's Burnsville, Minnesota, office.
More: www.rtsintercoms.com