Danish pro audio amplifier electronics specialist Pascal has appointed Michael Munch to the newly created position of Product Manager.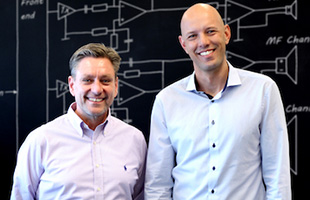 'We have not previously had a dedicated product manager position, and we are extremely pleased to inaugurate the position with Michael's appointment,' says Pascal CEO, Lars Fenger. 'Pascal's clients are increasingly system providers, operating in the install sector. Michael's exceptional and broad experience and skill set, coupled with his deep industry knowledge and contacts base, will bring significant additional resources to the company and our growth strategy. His innate understanding of product development strategy and understanding of the core technologies and applications will prove invaluable.'
Munch's extensive and diverse career in professional audio spans more than 30 years, encompassing sound engineering and international touring, production management, product management and business development. He has held product management leadership roles at TC Electronic, Lab.gruppen, Tannoy, TC Group and Dynaudio, and brings a wealth of experience, industry knowledge and personal contacts to his new role at Pascal.
'During the time that I was sound engineering, sound reinforcement was moving from point-source sound systems to line array,' Munch says. 'That changed the role and requirements of amplifier and control systems and brought me into contact extensively with TC Electronic. Eventually I joined the company as Product Manager in 2004.'
After two years as Product Manager at TC, Munch relocated to Sweden to join Lab.gruppen as Strategic Product Management and Business Development. In 2011 he was appointed VP of Business Management, TC Group Install & Tour Vertical. 'TC Group's Tour and Install vertical was Lab.gruppen amplifier technology, Lake DSP technology and Tannoy manufacturing speakers,' he continues. 'I was responsible for developing the vertical strategy and all new product introductions, globally.'
In 2013, Munch moved up to VP of Install & Touring at TC Group, departing the company when it was acquired by Music Group in 2015. Subsequently he joined Dynaudio, where he remained for two-and-a-half years, initially as VP of Product Management Install and latterly as Chief Product Officer for Home, Install and Pro business segments.
More: www.pascal-audio.com