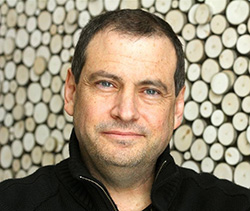 Lawo has appointed Michael 'Catfish' Dosch to the position of Senior Product Manager, Radio OnAir. Dosch succeeds Stephan Türkay, who assumes the post of Senior Product Manager, Networked Audio.
Dosch is known for his role as co-founder (with the late Steve Church) of Axia Audio, where he was instrumental in the adoption of AoIP for broadcasting, and for his many successful console designs, which include the Axia Fusion and PR&E Radiomixer. In his new role, Dosch will manage Lawo's portfolio of radio products, which includes a variety of physical mixing surfaces, powerful audio processing and routing engines, next-generation virtual radio software, and networked audio nodes which use the AES67/Ravenna standard.
'AoIP generates a lot of buzz thanks to its ongoing adoption in TV, but let's not forget that it first debuted in radio back in 2003,' Dosch notes. 'Unlike radio, which seemed satisfied with a few proprietary AoIP protocols, TV is insisting on open standards. That's great, because it means that true interoperability is finally here. But after everyone has migrated to IP, what's next?
'Just as with AoIP, innovation in broadcast is being spurred on by developments in the IT world. In one conversation after another, broadcasters tell me they're excited about virtualisation – moving broadcast production from hardware devices to audio software to take advantage of the built-in reliability and redundancy of cloud-based COTS computing platforms.
'Lawo offers radio the option of both physical and virtual production tools,' Dosch adds. 'Our new Ruby mixing console combines a sleek, uncluttered physical mixing surface with a context-sensitive touchscreen GUI. Clients are saying it may be the easiest-to-operate console ever. Our Rǝlay products let you produce radio using only software running on a standard PC – or even in the cloud.'
More: www.lawo.com