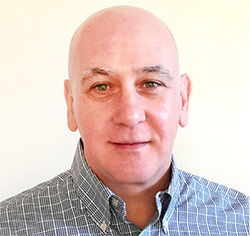 Graham Murray has taken on of international business development and channel management for JoeCo, with a remit to deepen the UK manufacturer's ties into key export markets.
Having previously worked extensively in Asia and the Middle East, Murray brings more than 35 years' industry experience and expertise to his new role. He possesses technical expertise, and a deep knowledge of market sectors ranging from high-end broadcast and postproduction to the studio sector and live sound. Most recently he held the position of Sales Director, EMEA for the Harman Pro brand, Studer, while in the past he has served in leadership positions for brands including Calrec, Fairlight and AMS Neve.
'JoeCo is consistently the choice of true industry professionals for whom rock solid reliability and audio excellence are the most important factors,' Murray says. 'The company itself holds dear to the same principles I myself believe in – quality always comes first. After ten years of building a remarkably loyal customer base, it's now time for JoeCo to move to the next level with a much stronger international presence and more support on the ground. I'm excited to be a part of this next phase in the company's growth.'
'Graham is a world-class audio professional with a reputation to match his considerable experience,' says JoeCo founder and MD Joe Bull. 'He has spent years at the forefront of the broadcast and pro audio markets and because of that experience he understands why professionals choose JoeCo.
'Our company is not the largest in the industry, but we know that our products are the best. With Graham onboard, we're going to take that message to the global market and give everyone the opportunity to understand the difference that JoeCo makes.'
More: www.joeco.co.uk