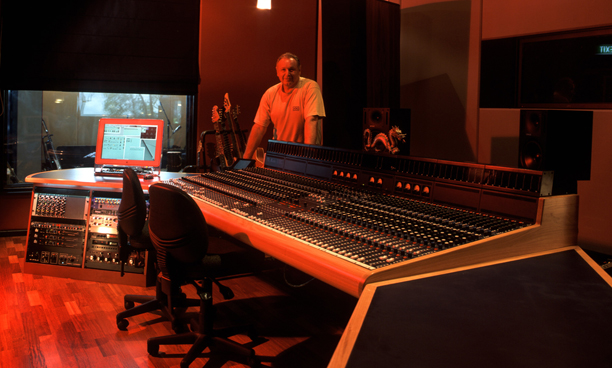 From its early days as the School of Audio Engineering, th SAE Group has grown into an important international network of educational facilities serving professional audio and beyond – into the video, multimedia, animation and games industries. Now the empire built by Australian engineer and producer Tom Misner in 1976 is to be acquired by educational group Navitas.
'The combined Navitas and SAE business will have over 50,0000 students enrolled across 97 campuses around the world, and will provide a platform for further expansion into key international markets,' says Navitas Chief Executive, Rod Jones. 'Things like film, film direction, sound editing, audio engineering, game design, animation, web development and digital journalism are all key growth areas.'
Initially reported as Aus$289m, Misner tells Fast-and-Wide that this is the first payment with another $50m to follow. The deal does not include the real estate (which forms part of Misner's property portfolio). 'Navitas will be paying rent for the next then years,' he says. 'The real estate portfolio is over $600m, not to mention Studios 301 and AMS Neve which is still 100 per cent owned by me.'
'SAE will continue to be driven by its existing management team and will maintain its pioneering approach and culture,' Jones adds, leaving Misner President of SAE for the next three years.
According to The Australian, Navitas intends to fund its acquisition of the SAE Group through 'a combination of debt, equity and $19m in shares to SAE's vendor'. As part of this, Navitas has launched a fully underwritten institutional equity placement to raise $100m, with a bookbuild to determine the issue price from a base price of $3.75 per share. The company has also entered into new three-year debt facilities with Westpac and ANZ for $200m to fund the transaction.
With 46 technology institutes across 19 countries, the SAE is comprised of two operating divisions – the SAE Institute provides audio and media education, while Qantm College serves its creative media education programmes.
Specialising in the 'development and provision of educational services and learning solutions', the Navitas group, meanwhile, offers a broad spread of educational services spanning English language training, high school, university preparation, career advancement programmes and migrant settlement services to students, professionals and migrants in campuses located in Australia, Canada and the UK.
To get an independent take on how well the deal is likely to play out, Fast-and-Wide arranged it own analysis. The results make interesting reading...
The acquisition is expected to reach completion by the end of January 2011.
More: www.sae.edu
More: www.navitas.com