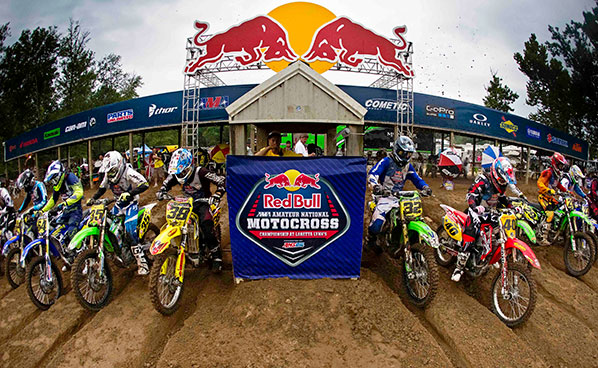 RockWave Fibre Systems used Riedel's RockNet distribution network as the backbone for audio and video at Red Bull's AMA Amateur National MX Championship and the Traxxas Off-Road Championship (TORC) events in the US.
'Managing the distance betwwe audio locations and the main audio mix is our primary challenge during race events, but Riedel's RockNet provides A/D conversion of audio, which then can be transported and distributed via fibre,' says RockWave Fibre Systems Chief Engineer, Justin Maita. 'The difference between using a couple of pieces of tactical fibre, rather than the many heavy DT-12 cables normally required, is impossible to convey.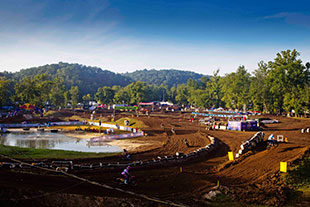 'Ultimately, this approach saves us days on the install and a lot of time on the strike, thus allowing techs to spend valuable time working on other important technical details.'
Designed for heavy-duty road use, RockNet is a real-time, low-latency audio distribution network that will handle up to 160 48kHz, 24-bit audio channels on a single fibre core at distances of up to 12.4 miles. (Alternatively, the system can be used with RJ-45 Cat5 cable.) All devices feature locking IEC connectors for redundant power supplies, all other audio connectors are entirely gold-plated, and the circuit design is streamlined to assure ultra-low noise and minimum distortion for excellent audio quality.
RockWave used Riedel RockNet systems for the Red Bull AMA Amateur National MX Championship at the Loretta Lynn Ranch in Hurricane Mills and at the Traxxas TORC series at Nevada's Primm Off Road Raceway. For production at both events, RockWave linked all locations with Riedel 351 and 352 fibre TX/RX devices and single-mode TAC fibre, to RockNet frames connected locally to one another via Riedel Cat5 jumpers. In the field where audio required voltage for communications and IFBs, the company connected wetting devices to the frames.
The company used 16 RockNet frames, half in the field and the other half in the main TV compound, where the network passed all the field audio, with signals going in both directions, to the main audio hub/mix over fibre.
With the numerous audio drops used during high-profile motocross and off-road races, production typically would require as many as 20 separate DT-12 cables, some as long as 1,000 feet, to accommodate all the show audio. Installation of this cabling is a day's work or more, but using the RockNet system and fibre, the engineer on site for the TORC event was able accomplish in one day the audio network configuration work that previously took two or three days.
At TORC, RockWave used 11 Riedel RockNet frames along with a Riedel Madi interface, which was installed in the broadcast compound to enable interfacing with primary audio. With this solution, the company was able to pass all audio for the show down two short pieces of coax cable, and then down TAC fibre to the field.
More: www.riedel.net