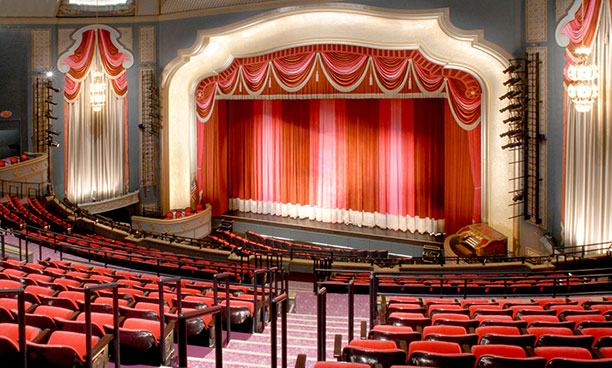 The Capitol Theater is the oldest and second largest venue in the Overture Center for the Arts complex, in Madison, Wisconsin. Despite undergoing a major renovation project eight years ago that halved the historic vaudeville house's capacity to approximately 1,100 seats, the theatre sound reinforcement system hadn't been updated for nearly two decades…
The recent installation of an L-Acoustics amplifier and loudspeaker system has put that right.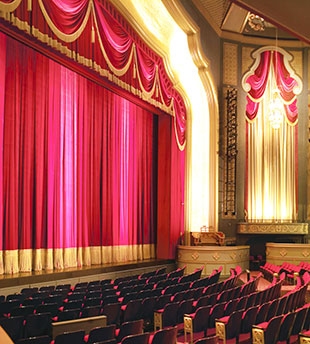 The new system comprises ten L-Acoustics Kara enclosures per side, each complemented by six SB15m subs in a compact and lightweight flown three-way system. The Kara arrays cover both balcony and orchestra level seating areas, eliminating the need for under-balcony speakers. Following a directive from the venue's primary benefactor that no speakers be visible, arrays are housed in towering boxed frames on the far sides of the stage and hidden behind acoustically transparent scrims.
For foldback, 12 12XT wedges can be positioned onstage as needed, with four more on hand for deck fill. A front fill system of six 5XT speakers is inset into the front of the stage lip, while two SB28 subs per side are located below to add low-frequency impact. A total of 11 LA8 amplified controllers monitor, process and drive both the FOH and monitoring systems. Clearwing Productions of Milwaukee supplied all of the gear, which was installed by the theatre's own seasoned audio production team.
'The Capitol Theater hosts nearly 250 performances a year, and those productions span quite a variety – everything from theatre to rock, classical and opera concerts--so we needed a system that could be very versatile,' says Capitol Theater Technician Brian Anderson. 'After inviting five of what we considered to be the most production rider-friendly manufacturers to individually come in and demo their most appropriate systems here in the space, we unanimously chose to install Kara.
'Since the system went in this past August, we've done a bunch of shows and we're thrilled beyond belief,' he adds. 'What I particularly love is that I can sit in the far corner of the upper balcony's very last row and I don't feel that I'm getting a different representation from when I'm sitting front and centre. The evenness of coverage is spectacular; much better than I would have thought possible. And the system's detail, articulation and clarity are frighteningly good. It's very honest, revealing every little nuance of both a performance and mix.'
Although the new audio system is largely invisible to patrons, Anderson notes that the dramatic sonic improvement has been clearly noticed by all: 'One of the very first groups to use our Kara rig were the Indigo Girls, who have performed here literally dozens of times over the years. I can honestly say that we've never had so many people come up to us after a show and tell us that it was the best sounding concert they had ever heard.'
Other performers of note to use the new L-Acoustics system have included Cyndi Lauper, Mary Chapin Carpenter, Shawn Colvin, Tommy Emmanuel, Mayer Hawthorne, Mike Super, The Wiggles, Kinsey Sicks and Wisconsin Chamber Orchestra. Other recent productions have included Madison Ballet's 'steampunk' interpretation of Bram Stoker's Dracula and Children's Theater Madison's production of Peter Pan.