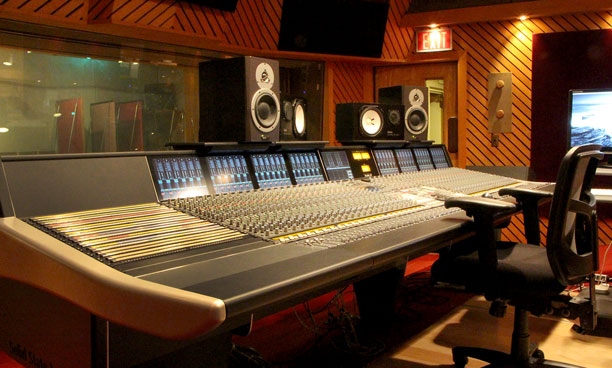 Built to serve artists on the Fantasy Records label, Fantasy Studios is located in Berkeley's the Zaentz Media Center and has served the likes of Creedence Clearwater Revival, Bill Evans and Sonny Rollins since 1971. It opened its doors to the public in 1982, and has since hosted artists including Iggy & the Stooges, Green Day and U2. New on the bill is a Solid State Logic Duality console.
'We did our due diligence when considering which console would become the centerpiece of Studio A,' says Studio Director, Jeffrey Wood. 'The consensus from engineers we spoke to was that Duality was the way to go.
'Our studio hosts nearly every major engineer and producer across the country and, because we are a commercial facility, we need to have a console that translates for all these traveling producers and engineers. We find Duality to be that console.'
Fantasy Studios shares space in the Zaentz Media Center with 15 film production companies. As a result, the studio complex services the postproduction needs of TV shows and films made in LA, as well as offering space for video capture. Fantasy also has branched into game design postproduction, but the studio still relies on music recording as the bulk of its business. Duality enhances all business options for Fantasy.
'Duality has a magical look and everyone coming into the studio has that "wow" factor using the console,' says Adam Muñoz, one of the staff engineers. 'I have always used SSL consoles, including the SSL 8000 we replaced with Duality in Studio A and the existing 4000 in Studio D. Duality carries on the SSL legacy for me because the surface was immediately familiar to my hands. There was no guesswork sitting in front of the console. The console is extremely well thought out, and obviously designed for the way contemporary artists and engineers need to work. Working with the DAW controller in the console has opened up a literal new world of routing and workflow options. The console has a sound that is clear, crisp, wide and deep, giving me an excellent sonic benchmark to begin every session.'
More: www.fantasystudios.com
More: www.solidstatelogic.com