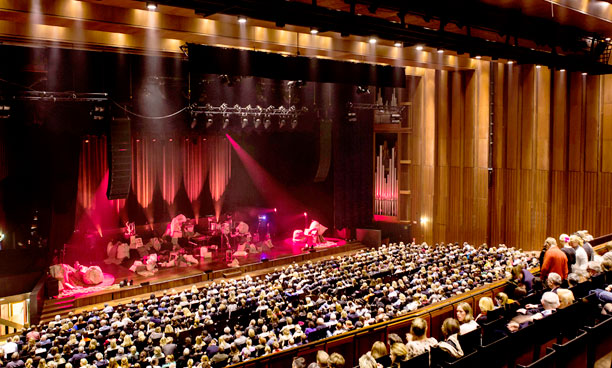 More than a quarter of a century after the installation of eight UPA-1 and two USW-1 loudspeakers, Norway's Oslo Konserthus has again chosen a Meyer Sound loudspeaker set-up for an upgrade to add power and flexibility to its sound system. This time, it is a Mica system, supplied and installed by Oslo-based AVAB CAC.
'I think it's unique that our UPA-1 system was so old yet sounded so good,' says Jan Olsen Skare, the venue's long-time Production Manager. 'With Mica, we have a system that really delivers great reinforcement for many different types of music. In terms of coverage, every seat in the house is a great seat.'
The 1,404-capacity hall offers a diverse schedule of classical, blues, jazz and rock performances. It is now equipped with18 Mica loudspeakers, four 600-HP subwoofers and a Galileo loudspeaker management system with a Galileo 616 processor for system management and processing. The new components are used alongside the existing Meyer Sound inventory, including four each UPA-1P, UPM-1P and CQ-1 loudspeakers.
'Mica delivers the high output and smooth, extended high-frequency response that Oslo Konserthus requires,' says AVAB CAC Head of Sound, Asle Nilsen.
Since the audio upgrade, the concert hall has hosted a number jazz and classical performances, as well as American singer/songwriters Emmylou Harris and Rodney Crowell, Melody Gardot, Nanci Griffith and Norwegian singer Wenche Myhre.
More: www.meyersound.com