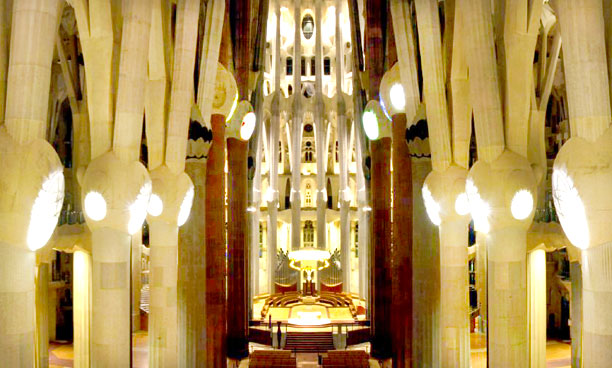 Begun in 1882, construction of Antoni Gaudi's iconic Sagrada Familia reached its mid-way point in 2010 and remains a contentious project among Barcelona's inhabitants. Rather less sensitive was the recent installation of a new audio system in the church.
Its unmistakable architecture did place particular demands on the installation, however. To handle them, the church's custodians contacted Spanish distributor Gaplasa, following the company's work on a number of other sensitive installations in the area, including those at Barcelona Cathedral and Basilica de Montserrat.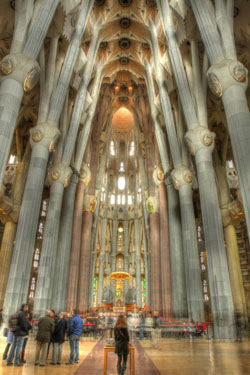 'Along with a number of other companies, we were invited to look at how the church's problems could be solved,' Gaplasa's Óscar Valero explains. 'Ultimately, the project we proposed was deemed the best solution.
'The Sagrada Familia is one of the most complex systems we have designed, in terms of acoustics,' he continues. 'The church is so big, the air volume is so high, and the construction materials are so reflective, that the result is a huge reverberation time. This makes it very difficult to achieve good intelligibility parameters.'
Central to operation of the system, Gaplasa installed Denon DN-F300 and DN-F400 digital playback systems and a DN-F650R solid-state recorder. Used for the playback of music during tourist visits and special events, these are both able to read MP3 files and uncompressed WAV files from SD or SDHC cards, with the DN-F300 also having the option to read from USB drives. The DN-F650R, meanwhile, offers recording to and between SD/SDHC flash cards and external USB drives and is used for recording events and concerts.
A company that has a long-term contract with the Sagrada Familia performed the installation of the loudspeakers and cabling. However, the challenges associated with the installation of the remainder of the system, which included racks, commissioning and programming, were considerable and as specialist expertise was required, this was undertaken directly by Gaplasa,
Using Bose Modeler Software, Gaplasa was able to design the best sound system in terms of intelligibility, the most important parameter in a system created for speech.
'We also needed to be able to integrate playback and record functions with the Biamp control system we installed, allowing the operators to control the system remotely via the control application,' Valero says. 'The DN-F400 and DN-F650R allowed us to do this and, as the quality of Denon products is well-proven, we knew they were the ideal solution.'