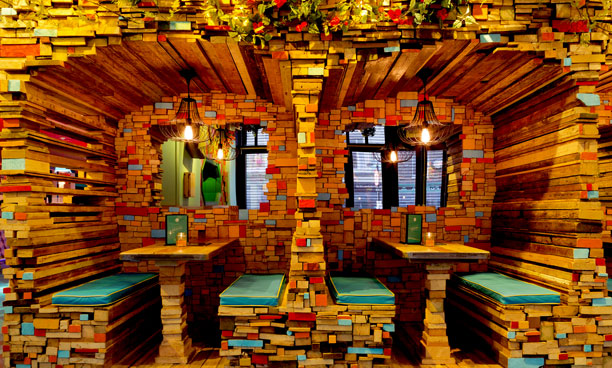 Taking over the site of the former Avalon club in London, Barrio East is the latest bar/club in the portfolio of entrepreneur Ferdie Ahmed. Its opening brings the Spanish Barrio theme to Shoreditch, after Barrio North in Islington and Barrio Central in Soho, as well as a heavy investment in in Martin Audio sound system.
While the Latin interior decor of the 300-capacity space was handled by bar design speacialist Dtwo Design, Middlesex Sound & Lighting (MSL) was called in by the owner – a seasoned DJ – to follow the other Barrio venues with its Martin Audio sound reinforcement.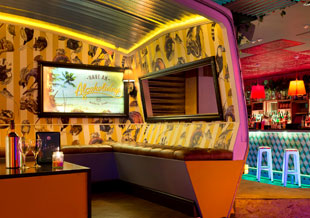 'From my initial meeting with Ferdie, we decided Martin Audio was the right solution for the venue,' says MSL Project Manager, Darrel Olivier. 'We will always promote the brand and specified a combination of Blackline+ and AQ cabinets to keep in line with what are already a popular choice in Shoreditch and Hoxton; F12+ in La Boca also fitted the bill in terms of the venue's live programme.'
MSL Installation Manager Toby Jones devised independent sound and video systems for each of four themed zones – Barrio Downtown, Barrio Uptown, Mercado Café and La Boca Boom Boom Room (the main club area) – each with its own identity.
In the club atmosphere of La Boca, a system of four F12+ enclosures are flown. These paired left and right of the stage area, and rear left and right – with an S218+ (2 x 18) sub in line with the front of the stage. 'We wanted to make sure the system had sufficient headroom,' Olivier explains. 'With Shoreditch being very music orientated, it was important that even with a packed dance floor the system would not be labouring.'
This proved the correct decision: 'Our experience and Toby's expertise means we always manage to get the best out of the systems we install, and Ferdie is more than happy with the end result. We are currently looking at the opportunity of installing Martin Audio systems in one of his other venues. Having worked with Martin systems for years, we know they offer an excellent solution in terms of quality, reliability and value.'
MSL has provided presets in DSP to optimise the set-up for live and DJ use, with dedicated inputs to the different zones and local touch panel source and volume controls.
Meeting MSL's mandate for even dispersion throughout the different Latin quarters, Martin Audio's AQ architectural series has been specified in the remainder of the venue. The Downtown & Plaza Del Barrio bar area, which incorporates the Timber Yard lounge, is fitted out with six AQ8s (wall and ceiling mounted), while Barrio Uptown – 'a Cuban hotel lobby meets colonial courtyard meets Mexican speakeasy' – features four wall-mounted AQ8s and an AQ212 providing LF extension – and is also equipped with jack-points for a separate DJ set-up where needed.
The SPL drops for the Mercado Café, where four AQ6s are complemented by a more compact AQ210 sub, recessed under the seating and playing customer-profiled BGM.
MSL also supplied a fully equipped live console case containing outboard equipment, stage monitors and LED stage lighting for midweek live promotions and visually have provided an HD solution in each of the rooms, while VGA and composite video inputs make it suitable for corporate bookings.
Open seven nights a week, Barrio East hosts DJs and live acts until 2am. Ferdie Ahmed and his team are looking to the Martin Audio system to cope with the heavy duty cycle.
More: www.dtwodesign.com
More: www.middlesexsound.co.uk
More: www.martin-audio.com