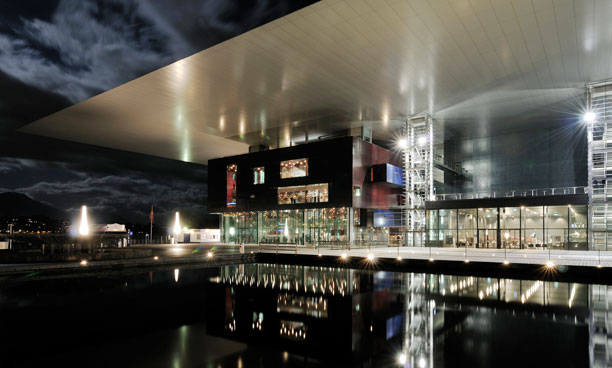 From its opening performance by the Berlin Philharmonic in August 1998, the KKL Luzern Grand Concert Hall has been recognised as one of the world's great performance centres. An international landmark, both architecturally and culturally, the complex attracts music fans from around the world.
Designed by architect Jean Nouvel and fully opened in 2000, the Concert Hall comprises three sectors – alongside the conference and meeting room wing (complemented by lounges and restaurants), are a black box-style multipurpose hall which presents events ranging from rock concerts to general assemblies, and an 1,800-seat concert hall distinguished by world-class acoustics designed by Russell Johnson's Artec.
A dozen years of constant use, coupled with significant technological advances prompted the KKL Luzern management group to upgrade and re-tune it's retractable electro acoustical system.The international team of acoustical design experts that comprises WSDG was called in to take it on.
The retractable electro acoustical system in the concert hall is used as a high-quality sound reinforcement system during some events, typically jazz, world music or pop concerts, and also for speech announcements during performances. Installed in 1998, the original system has reached the end of its useful life and was in need of replacement.
Working closely with the KKL Luzern event technology staff, WSDG partner/general manager Dirk Noy and deputy general manager Gabriel Hauser are currently coordinating a multi-stage design process. This process starts by defining critical detailed user specifications, developing a comprehensive program of system planning, organising and evaluating in-situ tests by a number of invited manufacturers and preparing a final system installation and calibration.
Completion of this complex operation is projected for 2012.
More: www.wsdg.com