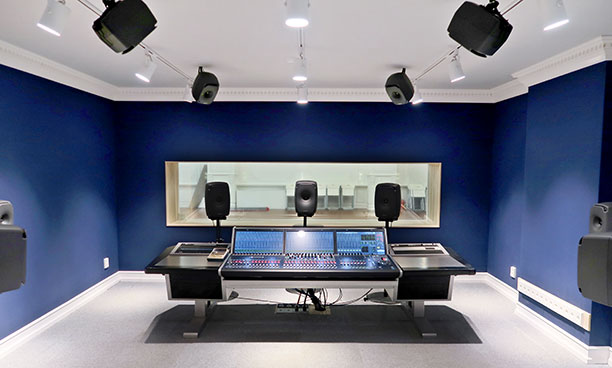 Adopting a different approach to recording from many of South Korea's studios. Audioguy has its eye on acoustic music, including classical, jazz and Korean gukak music. Located in the heart of Seoul, the facility recently installed a Genelec 7.1.4 monitoring system to complement its Lawo mc236 mixing console. Based around The Ones coaxial three-way monitors, the system enables the studio it to fully exploit immersive recording.
The main space at Audioguy Studios differs from others in the country as it is configured as a single large room that accommodates multiple artists, rather than a number of isolated recording spaces. By adopting this approach, the studio has been able to take advantage of the unique acoustic qualities of its recording room.
'Typically, studios make the reverberation time as short as possible in order to record mostly the direct sound from the source, whereas Audioguy has a longer reverberation time of 2.7s, more like a concert hall,' explains Audioguy Studios founder, Jung-Hoon Choi. 'We are able to record not only the direct sound from the source to the mic, but also a lot of reflected sound from the walls, ceiling and the floor. Our intention here is to produce music with a unique and colourful sound.'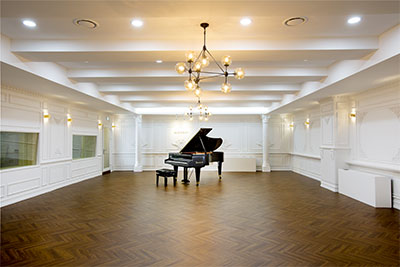 This environment has made recording in 7.1.4 an interesting process: 'With the very long reverberation time, our recordings can emphasise the full benefits of 7.1.4 immersive audio by capturing all the resonances and the reverberation of the room,' says Choi. 'We can record using an ambisonic microphone to capture the immersive atmosphere, and spot mics to capture the individual instruments. However, the Ambisonic and spot mics tend not to blend well together, so we have tried to separate the two different microphone configurations by using the Ambisonic mic to cover the .4-hannel content, as well as the rear channel source. The front and side sources are then covered by the additional spot mics next to the instruments in order to capture the unique and atmospheric feel of the content.'
The results of this process are monitored and mixed using Genelec coaxial Smart Active Monitors, supplied by local distributor Sama Sound. The system comprises three 8351As as LCR, eight 8331A monitors as surrounds and overheads – with a 7370A subwoofer handling LF duties, and the entire system configured, calibrated and controlled using Genelec GLM software.
'When you need to mix 7.1.4 immersive audio properly in a limited space, accurate monitoring is essential. The Ones' point source quality is a must, and I would be very confused when making mix decisions without the standardised in-situ corrections of frequency response, level and delay offered by Genelec's GLM software,' Choi says. 'Using this system, the 11 individual monitors sound exactly as they should – which is very much focused. So, we can mix in the most precise and accurate way, and when the mixing is done, GLM makes it very convenient and easy to switch between 3D, binaural and stereo formats and analyse the differences.'
Having supplied the system, Sama Sound has of the studio for listening sessions and seminars, such is the quality of the monitoring environment. Looking to the future, Choi is also determined to get the best out of the new set-up at Audioguy Studios. 'As we now have this beautiful 7.1.4 immersive audio system, we will be actively recording, mixing and mastering more immersive audio content,' he says. 'Aside from their extraordinary accuracy, it's actually very interesting and fun to work with Genelec monitors.'
See also:
Audioguy good with DPA