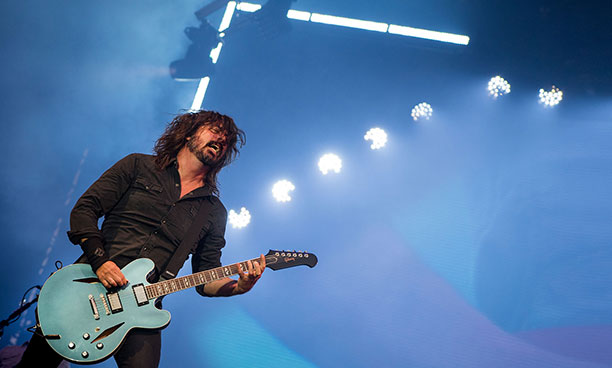 Adlib supplied full production to DF Concerts for the 2019 Glasgow Summer Sessions – three concerts over two consecutive weekends in Bellahouston Park – attracting more than 100,000 people to see headliners The Cure, Foo Fighters and The 1975.
The project was coordinated from Glasgow's Scottish Office by Chris Neary and Craig Hamilton, who created a production visual and audio design that also facilitated each of the headliner's own productions. Adlib provided The Cure's four-truss 'house' rig, with both Foo Fighters and The 1975 installing their own video and lighting specials packages 'underneath' the house system.
A 'classic' L-Acoustics system design was implemented for the event, which needed high-clarity coverage over a wide area, a tried-and-tested system that meets all Adlib's criteria as well as all the headliner's riders. A mix of L-Acoustics K1, K2 provided the main and side LR hangs, with a combination of 24 K1 and 24 K2. Kara used for in fill, out fill and lip fill. The 36 L-Acoustics KS28 subs were arrayed across the width of the stage for even coverage. Four delay hangs were made up from 24 K2 speakers.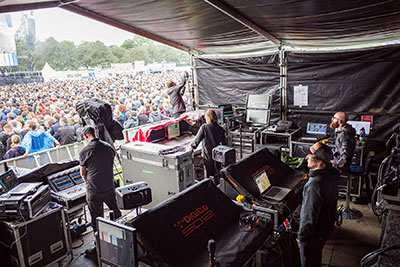 The house consoles were DiGiCo SD12s for both FOH and monitors – with five supplied in total including a spare system.
All of the headliner's stage systems were self-contained, and several other bands brought in some sort of audio package, many with their own IEM systems, all of which were accommodated seamlessly by Adlib's efficient crew. Sixteen Adlib MP5 wedges were available for those using the house monitor system.
Audio crew chief Andy Russell and project manager Craig Hamilton spent considerable time advancing everyone's requirements, ensuring that all the details were taken care of, so when they arrived onsite, as far as possible there were no surprises. Russell shared the crew chiefing role on site with Adlib's Marc Peers, working with an audio crew of James Coghlan, Aaron Grieg, Kliener, Keiran Lowrie and Martijn Van Renterghem.
The erratic weather was a challenge with some heavy rain in the days leading up to the first weekend, however the access roads helped the get-in logistics. Everyone catching The 1975 on the second weekend was treated to a bout of glorious late-summer sunshine…
More: www.adlib.co.uk