Waves Audio has announced that, with V13, Waves plug-ins are now fully and officially supported in Apple M1 computers running M1-compatible DAWs. Waves V13 plug-ins are now also fully supported in the just-released Microsoft Windows 11 operating system. Further, Waves V13 updates include HiDPI graphics for select plug-ins plus additional improvements.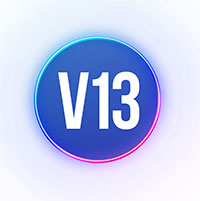 The V13 updates join the new features recently released in Waves V12 and V12.7 plug-ins, including resizable plug-in GUIs, the new Waves Preset Browser with instant text search, and the new Waves User Preset System
'Updating your plug-ins to V13 helps you future-proof your sessions and ensure your Waves plug-ins will remain fully compatible with the latest operating system and DAW versions,' the company says. 'This way you can stop worrying about technical details and focus your attention on what matters most – your creative workflow.'
To update to V13, Waves plug-ins need to be covered by the Waves Update Plan, which comes free for one year with every new Waves plug-in or bundle purchase and is renewable at any time afterwards. Owners of products covered by the Waves Update Plan also get second licenses for any covered products for the duration of their coverage, with second licences that can be used on a different computer, without having to move licences between devices, as well as premium tech support, including phone, email and personal remote assistance via TeamViewer. Access to Waves Premium Masterclasses, plus discounts on Mix With The Masters VOD masterclasses is also included.
More: www.waves.com