Audified has added the VocalMint Compressor plug-in to its line of professional voice tools.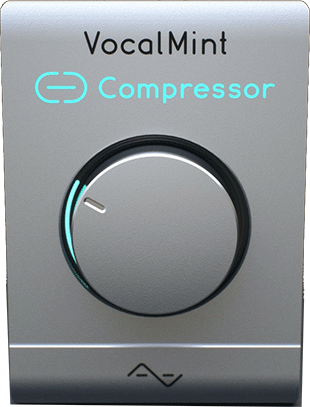 A one-knob multi-stage compressor, VocalMint Compressor comprises three different, intelligently-tuned compressors, including an analogue-like stage based on an model of a valve circuit. Smash, Valve, and Multi-band processes combine to address problems typically associated with recording the human voice. The third compression stage delivers EQ shaping attributes, as does the valve circuit model. Such shaping has been pre-tuned by Audified at source to avoid overshadowing the user's own EQ moves, making the track in question still sound more open as an audible result.
Though this top-tier professional voice tool is packed into an intuitive learning curve-free user interface, its plug-in menu reveals additional controls such as a zoom option or dBU/dBFS calibration. Acting as an operation point setting for the compressors themselves, the latter influences the amplitude at which compression starts to become more substantial. Set at 0.0dBFS, the plug-in will apply less compression than when calibrated at -24.0dBFS. The factory default setting is -9.0dBFS.
VocalMint Compressor is available for US$79.00 from Audified's online shop, which also includes further information and sound samples. It can be directly downloaded as an AAX, AU, VST2, VST3 64-bit native plug-in for macOS (10.9 and above) and an AAX, VST2, VST3 32 and 64-bit native plug-in for Windows (7, 8, and 10) — alongside demo versions.
See also:
Audified VocalMint SaturatorVocalMint Saturator
More: www.audified.com