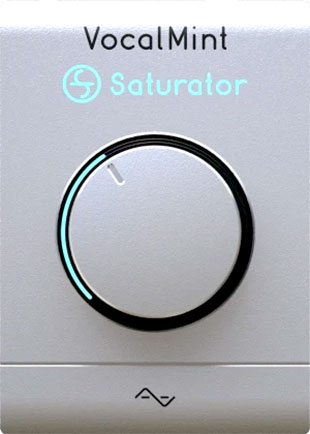 Software application and effects, and hardware processor developer Audified has launched a new plug-in product line with VocalMint Saturator, a one-knob valve saturation shaper with vocal- and speech-specialising powerful processing.
VocalMint Saturator processes a track through its virtual signal chain to tune multiple vocal- and speech-specific parameters that are optimised for mixing vocals and speech – determined by a large knob that dominates its GUI. This works in conjunction with a menu that can remain closed or opened for accessing additional controls, such as a zoom option or dBu/dBFS calibration.
Saturating whatever track it is offered, VocalMint Saturator also has pre-tuned algorithms developed from Audified's collective music production experience.
VocalMint Saturator is available for initial purchase at US$29 until 14 May 2020, rising to US$79.
VocalMint Saturator can be downloaded as an AAX, AU, VST2, VST3 64-bit native plug-in for MacOS (10.9 and above), and an AAX, VST2, VST3 32- and 64-bit native plug-in for Windows (7, 8, and 10). VocalMint Saturator is serial number-protected, so no iLok is required.
More: https://shop.audified.com/products/vocalmint-saturator