Solid State Logic has announced a feature upgrade to the AWS 948 δelta, combining advanced DAW control and SSL analogue console technology within a single control surface.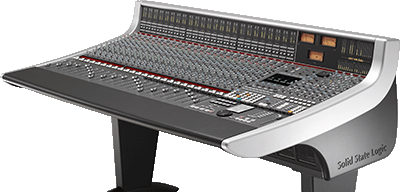 In 2015 SSL added δelta-Control system to the AWS console to enable use of standard DAW automation for control of the console analogue signal path. Further features also aimed at incorporating analogue processing into DAW based workflow have now been introduced. The AWS 948 is the stereo channel/in-line channel variant of the AWS console range (unlike the AWS 916 and 924 the mono channel variants). This new console update includes two new channel features that make specific use of the 948 stereo channel technology so are not applicable to AWS 916/924 consoles and require new console hardware so are not compatible with existing AWS 948 consoles.
The first addition is Stereo Channel Output rear panel connections. These enable Stereo channel mode stem recording in a single pass and in place, post pan, stereo stem generation in In-Line channel mode. These additions are ideal for users who print analogue processed content back to their DAW for streamlined future project recall. The second is independent insert In/Out switching on In-Line channels via a new soft key in the small screen Chan Setup page. This simplifies installation and expands the versatility of the Monitor path by sing the existing insert points for outboard processing instead of relying on patchbay access to the DAW playback outputs and desk inputs.
The graphics for the small screen signal flow GUI have been enhanced so that the Chan Setup page dynamically displays processing order and In/Out status on Stereo and In-Line channels. This software feature is compatible with all AWS 948 consoles.
All AWS consoles built from October 2016 will feature the new software and include the new hardware required to support the stereo channel outputs and independent insert switching. The new AWS 948 software which is compatible with all AWS 948 consoles, will include the new signal flow GUI and will be available as a free download from the SSL web site to all registered AWS 948 owners.
More: www.solidstatelogic.com