As part of a comprehensive upgrade, v2.5 software for Smart AV's Tango controller surface offers a range of new features for many DAW engines.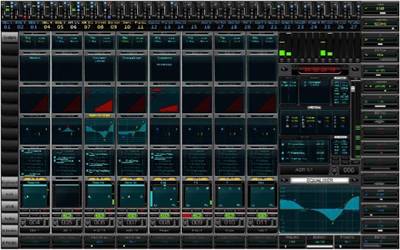 Among these, Logic Pro can now insert plug-ins directly from the Tango surface, as well as control and remove them, while Nuendo boasts increased jog wheel shuttle capability along with in-depth protocol control of all major Nuendo 5 features. Updates for Pyramix include being able to individually assign channel strip features into different automation modes, for instance having EQ in Touch, Dynamics in Latch and Sends in Read – this has already proved powerful with beta testers who have mixed films using this new feature.
Since its release three years ago, Tango has received 10 major software revisions, bringing many features added, as well as support for new DAW engines and a number of upgrades, bug fixes and user-inspired features. 'The constant upgrades have made Tango evolve,' says RAab Stevenson (vocal coach and producer for Pink, Justin Timberlake and Kelly Rowland). 'It makes my investment so worth while; it keeps getting better'
The Smart AV team is now readying an announcement concerning support for more DAW engines in the new year.
More: www.smartav.net