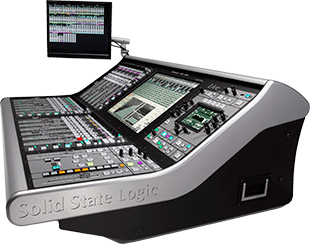 Solid State Logic has announced a 'significant' power increase and v3 software for its Live console range.
The release introduces more than 40 new software and hardware features and updates and brings an update to the console's designation – the L500 becomes the L500 Plus. The desk is now supports 256 mix paths (from 192) with a doubling of effects processing power (depending on the effects selected). The L300 also sees an increase from 128 to 192 mix paths.
The v3 software release provides an extensive collection of feature additions to SSL Live consoles, including a new Super-Q feature, an optional Dante interface card, Remote Control software, Console Expander mode, user interface changes, new effects, enhancements to the Solo system and a collection of features designed for customers who broadcast their productions.
SSL Live v3 is due for release in Q2 2015, and will become standard on all new consoles. Upgrades will be available to bring existing consoles to v3 specification.
More:
www.solidstatelogic.com