Roland Systems Group has announced new software for its range of compact digital audio consoles, expanding functionality and increasing the scope of interconnectivity with devices using V-Link, Roland's proprietary technology which provides control of video equipment via audio gear.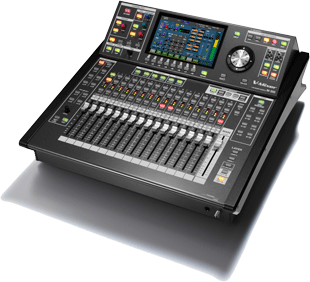 One of the most important features of the new version software is the extra provisions made for integration of the console with Roland's M-48 Personal Mixing System.
An engineer's monitor function has been added to the M-48 Manager software on the M-300, M-380 and M-400 digital consoles, enabling designation of an M-48 unit from which the engineer can monitor and control the balance of each musician's M-48 monitor mix. The musician's group mix can also be controlled from the engineer's own M-48. A Mix Option has been added, ensuring that only sources assigned to a group will be mixed to the M-48's main buses.
'The new software upgrades for V-Mixers and M-48 allow FOH and monitor engineers to add their expertise and value in assisting musicians using Roland personal mixing,' explains RSG Product Specialist, Simon Kenning. 'This provides a high level of confidence for the musician or performer, who knows that if necessary the engineer can assist in making their mix that much better. Consequently a musician feels much more comfortable on stage, and can really focus and concentrate on his performance. This continues to make the M-48 the best and most advanced personal mixing system in the industry.'
The new software also increases the number of V-Link remote sources to 16, allowing use of Roland's new flagship V-1600HD vision mixer via V-Link. Other upgrades to the M Series consoles include additional input/output patchbay operation via the RS232C, and the addition of pink and white noise to the oscillator.