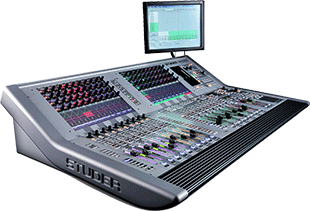 Studer has released v5.1 software for its Vista 1 digital broadcast console, adding a suite of effects processes from sister company Lexicon. Primary applications for the Vista 1 include; broadcast production, OB trucks and vans, theatre, houses of worship, live and music production.
'The new software enables the built-in Lexicon FX surround processors [two engines with up to eight mono effects processors] for the Vista 1, controlled directly from the Vistonics U/I, all in one very compact footprint,' says Product Manager, Roger Heiniger.
The Vista 1 is available in 32 or 22 motorised fader options, featuring the patented Vistonics and FaderGlow user interfaces and is capable of 96 DSP channels including 5.1 surround, true broadcast monitoring, talkback, red light control and GPIO.
The v5.1 upgrade is available through Studer distributors.