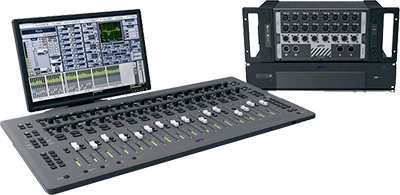 Avid has released Venue v4.1.3 software, doubling the number onboard plug-in slots on the S3L live sound system from 20 to 40, to provide increased processing options.
Available as a free download for the S3L console, Venue 4.1.3 also supports the latest qualified AAX live sound plug-ins – from both Avid and third-party plug-ins including Crane Song, McDSP and Sonnox. As part of the update, current and new S3L customers can download additional free AAX plug-ins for their system through an Avid customer account.
To meet the growing demand for more powerful, flexible processing, Avid S3L runs AAX plug-ins directly on an HDX-powered processing engine supporting Pro Tools plug-ins. Venue Version 4.1.3 Software and related plug-in authorisation can be downloaded from the Avid website via customers Avid accounts.
Download:
www.avid.com/account/accountinfo