DiGiCo has announced a new version of Optocore for all of its optically-enabled digital mixing consoles.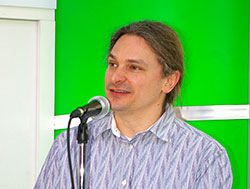 The new format will provide connectivity to X6R, DD2FR and DD4MR units, allowing Optocore devices to live on DiGiCo's optical loop. Users can now add a simple Optocore interface to the DiGiCo network to provide additional I/O connectivity, together with Ethernet and RS485/422. They can also use Optocore DD2FR-FX and DD4MR-FX Madi interfaces to increase the number of Madi ports available on the console.
'By adding a simple 16-channel Optocore X6R-FX interface to the DiGiCo network, extra I/O can be achieved together with Ethernet and RS485/422,' confirms Optocore founder, Marc Brunke.
Although Optocore partners with multiple console manufacturers, only DiGiCo has OEM Optocore and is running the native 2.21 Optocore protocol. 'With both companies' R&D departments working closely together, we have managed to join two systems together in an intuitive and elegant way,' Brunke says.
'This complete, cost-effective solution provides the bridge between low-channel-count and high-channel-count devices,' Brunke adds. 'Until now, Madi has been too expensive for low channel devices but this is no longer the case. Also, because the new version makes Madi compatible with IEEE802.3, it can now be used in combination with other recent network standards like AES-X210 / AES-67 or older proprietary Ethernet implementations.'
More: www.digico.biz