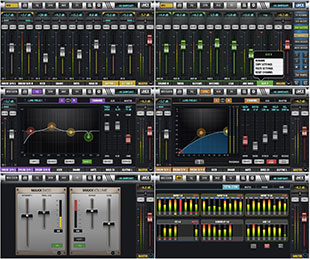 Targetting the professional and project studio, live sound and installed A/V markets, Australian company SM Pro Audio has announced the uMiX Series of Remote Controllable Digital Mixers. uMiX technology includes remote preamps and a built-in Wi-Fi router, and the necessary GUI software control.
For use as a rackmount or as a stagebox, the uMiX family includes the uMiX mini (8 channels), uMiX 12, uMiX 16 and uMiX 24 series of digital mixers. uMiX features a 56-bit double-precision audio signal path with parametric EQ, dynamics and digital FX available on all channels. All uMiX models include an onboard secure Wi-Fi and Ethernet router and remote microphone preamps, providing an out-of-the-box remote mixing option.
Built for both desktop and touch devices, uMiX offers remote access, multi-touch, key commands, and a GUI with the 'look and feel' of a hardware mixer.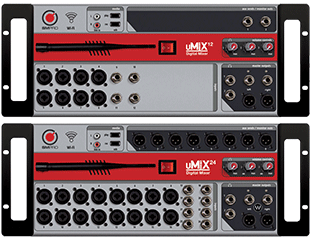 Key features:

· Built-in router (Wi-Fi and Ethernet)
· Remote microphone preamps
· Wide device support
· Link tow uMiX24 via Cat5 for 48 inputs
· Optional multitrack recording for uMiX 16 and 24
· One-touch stereo recording. No Dock required
· Media Player for BGM or backing tracks
· Fully-featured software interface
· HDMI display output
More:
www.smproaudio.com