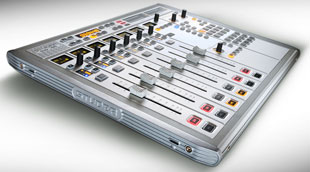 Having jointly developed interfacing systems to each other's systems, Studer has announced that its OnAir range of consoles can now link to Enco's DAD system.
The interface uses the Monitora protocol, providing bi-directional communication between the two systems over IP, with the additional benefit of remote control playout via either the console or the automation system. Both systems support the Axia Livewire AoIP system and USB audio, eliminating the need for soundcard interfaces.
'Studer offers a number of options for interfacing to automation and playout systems and the partnership with Enco enhances both our product positions, while offering our customers a sophisticated yet simple to implement solution for workflow and control,' says Studer's Product Manager for the OnAir Series, Ingo Hahn.
'We have a tradition of working with the finest partners in the world of broadcast technology, and we jumped at the chance to continue that tradition with Studer,' adds Enco General Manager, Patrick Campion. 'This collaboration provides our customers with the features and flexibility they demand in a constantly evolving broadcast landscape.'
More: www.studer.ch
More: www.enco.com