Up to 24 channels of Lexicon Effects can now be added to Studer Vista mixing consoles through the addition of the Vista FX engine.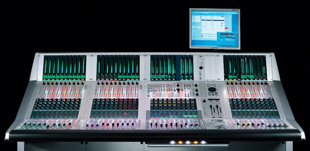 Providing the equivalent of two Lexicon PCM96 devices, the 2U-high lightweight Vista FX unit contains eight channels of FX, and three units may be cascaded to allow up to 24 different mono channels per console. Control and assignment of the effects and their parameters is accomplished via the Vistonics user interface, with both real-time operation and snapshot-based control achieved through the touchscreen system. The unit can be configured to provide eight mono, four stereo or two surround signals; with hundreds of presets available to the operator.
Additionally, BSS 30-band graphic equalisers are available for input channels, groups, masters and auxiliaries, with control of the bands either via the Vistonics rotary controls or via the faders on the console. Users can choose the starting band position on the fader bank to provide the most convenient location for the graphic EQ control. On the Vista 9, the FaderGlow turns red on the controlling faders to indicate that they are in EQ mode.
The option is available as an upgrade for all Studer Vista consoles which use the SCore Live DSP core
More: www.studer.ch