Addressing the hybrid approach to recording workflows, the ability to switch seamlessly between mixing sessions in the studio has hit the top of Neve's priorities with an updated version of its Recall software, providing an interactive platform that delivers total recall of all hardware settings and enhances the capabilities of Neve-88 series hardware units and the 2254/R compressor/limiter.
This 'modern, sleek software program' gives producers and engineers control of up to 16 Neve analogue outboard units from a connected computer. The settings for each unit can be stored and quickly recalled, allowing users to take full advantage of every feature offered by their Neve analogue outboard gear.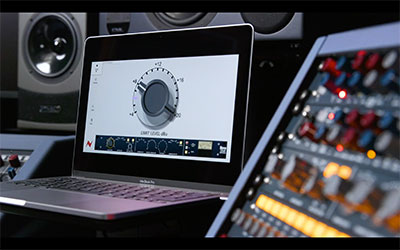 Neve's Recall software runs on a Mac or a PC, with hardware units connected to the computer via USB or through a powered USB hub. Once connected, the Recall software automatically finds them and provides an interactive and easy to use software platform that makes it very simple to control, save and recall all hardware settings.
Neve units that can be controlled via Recall include the 8801 Channel Strip, the 8803 dual EQ, the 8804 fader pack, the 8816 summing mixer and the 2254/R limiter/compressor. As well as offering unlimited recall of all switch settings, rotary pot and fader positions, The upgraded software also provides a stereo matching function for the 8803 dual EQ (a must-have for master bus processing), an on-screen drag-and-drop audio processing matrix for the 8801 channel strip, and a host of direct output routing options for the 8804 fader pack and 8816 summing mixer.
More: www.neve.com