PreSonus has updated its Studio Magic Suite for macOS and Windows – free to new and existing registered owners of any currently available PreSonus audio interface or mixer. The 2021 Studio Magic Suite software bundle includes standalone applications; plug-in effects and virtual instruments in VST, AU and AAX formats, and lessons.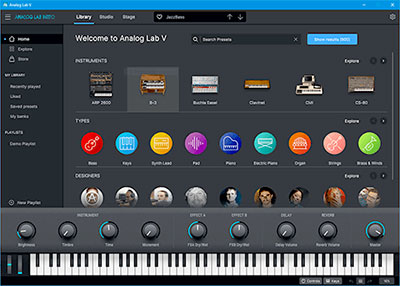 Additions to the 2021 edition include Arturia's Analog Lab Intro synth and keyboard sounds, taken from Arturia's V Collection instrument emulations, Cherry Audio's Surrealistic MG-1 Plus Synthesizer re-creation of the Realistic MG-1 synthesiser sold in Radio Shack stores in the 1980s, and the Ghosthack Essential Sounds sound pack of one-shots, loops, Midi files and full music tracks. The UJAM Virtual Bassist Rowdy adds picked, overdriven electric bass sounds to a track, suitable for styles from powerful punk to rock and modern metal.
The 2021 edition also includes a three-month subscription to Soundsnap, home to more than 380,00 high-quality, project-ready sound effects. Soundsnap members include some of the biggest names in film sound, podcasting, game design, and music production.
PreSonus Studio Magic Software Suite is included free with the purchase of any current PreSonus audio interface (including Revelator and ioStation 24c), StudioLive Series III and ARc-series mixer, and all PreSonus FaderPort-series and Atom-series hardware controllers registered after 1 February.