Merging Technologies 30th anniversary Pyramix Anniversary Edition, Ovation 9 and VCube 9.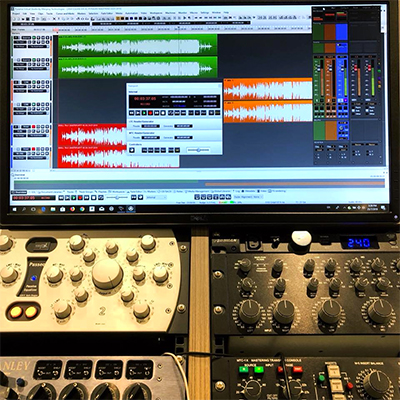 Pyramix 25th now fully supports Dolby Atmos workflows and introduces features to streamline the process of delivering in Dolby Atmos for working natively in 5.1.4/ 7.1.4/ 9.1.6.
The Ovation audio cue player and show controller extends its ability to support immersive shows with virtual room and built-in 3D rendering engine by adding a complete workflow using Flux SPAT, from creation to rehearsal and then live. Playback of audio cues is now possible, along with panning automation from Ovation into SPAT for objects' synchronous movements. Panning of audio elements from SPAT and Ovation can be manipulated and automation recorded (OSC or anything else) straight into an Ovation cue. Combined with Ovation's instant ability to send and bring back audio into Pyramix for editing, this makes updating a really fast and simple operation.
Ovation can now send, receive and even record OSC commands to enable interactivity with any OSC controller or to control any OSC device. This brings in a new level of integration and creation for the show designer.
More: www.merging.com