Stage Tec has announced software release 1.12 for the Avatus IP console.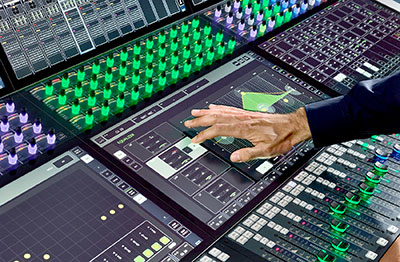 Among new features offered by the update is simultaneous operation of Avatus by two sound engineers – the virtual division of a console, which can also consist of several physical buckets. The division takes place in blocks of 12 control strips each, which make up one cassette. Both sound engineers have unlimited and independent access to various functions – their own solo and PFL functionalities, each in its own control room. The global layer switching, function selection and synchronous scrolling of lists (aux, n-1, groups, EQ bands) only affect the respective user area. Functions such as spill, the temporary link function or aux-/n-1 to faders (including auto lists) can also be altered independently by both sound engineers. Further, both users can access all audio channels simultaneously and work with the same channels.
With the new software release, Avatus performance and response times are enhanced significantly, and the talk functionality of the two command paths can now be assigned to any user button.
Avatus now offers the possibility of temporarily linking one of the two control rooms to the other at the push of a button. Both control rooms always carry the same monitoring signal, but can be operated independently, and volume, mute functions, DIM, side and polarity swaps are independent.
The alternative monitoring function for both Avatus control rooms is another new feature. It is possible to switch between two monitoring systems in both control rooms. The crosspoints for the outputs of the monitoring systems are stored system-wide and no longer depend on the project.
Software release 1.12 for Avatus is available now.
More: www.stagetec.com