PreSonus has updated its Studio Magic Suite software bundle to include standalone applications, including Ableton Live Lite, and plug-in effects and virtual instruments in VST, AU (Mac) and AAX formats.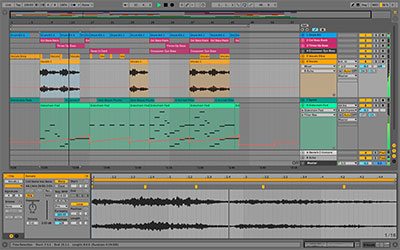 Ableton Live Lite comes with all of Live's essential workflows, instruments and effects for use standalone or live as a companion to PreSonus Studio One (also included with PreSonus audio interfaces and mixers). Also included, Native Instruments Replika delay plug-in (VST, VST3, AU, AAX Native, AAX DSP) offers two professional quality delays and a powerful diffusion algorithm, while Brainworx bx_rockrack V3 guitar amp modelling plug-in (VST, VST3, AU, AAX Native, AAX DSP) provides boutique tube guitar amp simulations of eight famous amp models and 40 impulse responses in one plug-in.
Cherry Audio Voltage Modular Nucleus (VST, AU, AAX) offers an introduction to modular synthesis with 22 modules and 67 presets, while the KV331 Audio Synthmaster Player (VST, AU, AAX) is a simplified version of the developer's SynthMaster semi-modular software synthesiser and effects plug-in, with limited editing capabilities. It comes with 1,800 factory presets from a world-class team of sound designers and offers 12 editable parameters.
UVI Model D (VST, AU, AAX) provides 'the presence and power' of a Concert Grand Model D piano, captured in the Guillaume Tell soundstage in Paris.
SPL Attacker Plus (VST, VST3, AU, AAX Native, AAX DSP), from Plugin Alliance, is a micro-plug-in that enables all attack events to be amplified, regardless of their signal level. By focusing on the initial transient instead of specific frequencies, SPL Attacker Plus amplifies just the attack curves of a sound event, allowing instruments to be mixed at lower levels.
Studio Magic Plug-in Suite 2020 also includes custom piano lessons from Melodics, available exclusively to PreSonus customers.