Solid State Logic (SSL) has announced the Origin analogue console, adding to the company's heritage of studio mixing consoles.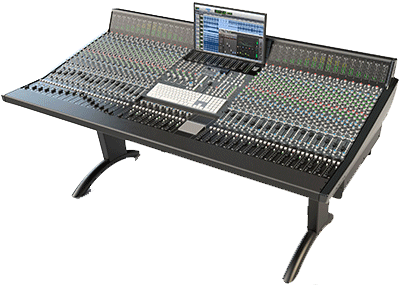 Origin has traditional analogue studio workflow at its heart whilst providing the perfect partner for a modern DAW driven hybrid production studio. The traditional design looks back to the 'origin' of in-line consoles for signal flow inspiration, but blends cutting edge analogue developments to deliver a unique sonic signature that is still unmistakably SSL.
A purely analogue, inline, dual channel design, with 16 buses, E Series EQ and the classic Bus Compressor, Origin breathes new life into a design classic across the whole console. The new PureDrive mic preamp inherits the clarity and purity of previous SSL Mic Pre designs, that can also switch character to a warm, harmonically rich and driven tone that varies with mic pre gain.
The new mix bus and mix amp architecture delivers an amazingly low noise floor along with a huge headroom for a summing bus, that retains the classic SSL sound while bringing the breadth and space to mixes that engineers and producers love from analogue summing. Balanced insert points per channel path, dedicated channel direct outputs, stem-ready 0dB fader bypass switches, and a new configurable centre section, make it an ideal way to add console workflow to a modern production studio.
'This really is the culmination of everything we have put into analogue console design over the past four decades' comments Niall Feldman, SSL Director of New Products. 'Origin is the studio console we would have created then, for the way we work today – it is quite simply a new analogue classic.'
'Music production is core to our origin at Solid State Logic and it's important we use this unique heritage to continue defining new products that are more accessible to the growing studio market,' adds SSL MD, adds Nigel Beaumont. 'It allows us to deliver next generation consoles such as Origin, with the right features, at the right price point, and of course, with that unmistakable SSL sound.'