Stage Tec has rolled out software release 4.8.1 for its Aurus and Crescendo mixing consoles, adding features for users in both broadcast and theatre environments.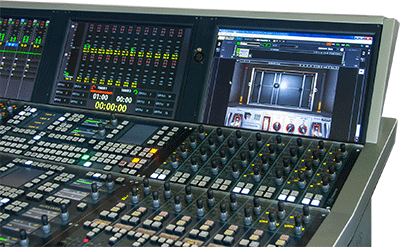 With this release, Waves integration is possible in all Aurus and Crescendo systems, with remote control of the Waves multiracks via snapshot automation. The multirack snapshots can be assigned to the console snapshots at will, including multiple instances.
The Stage Tec auto mixer can be extended to up to eight groups with the new release. Since Release 4.3, the auto mixer has been integrated into the console design of Aurus and Crescendo platinum and can be used in all input channels. Eight auto mixers can work simultaneously, independently of each other, for example for eight parallel rounds of talks.
The De-Esser previously available in both Aurus and Crescendo platinum consoles as a channel module in each input channel is now also available in the channel libraries. Aurus requires a new control cassette for this feature.
More: www.stagetec.com