Stage Tec has announced Avatus, an 'innovative, high-performance mixing console perfectly suited for applications in theatres and live events'.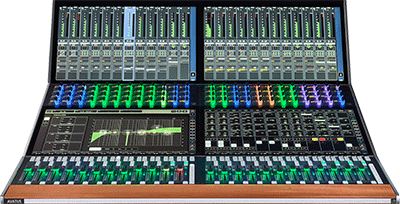 The IP-based Avatus features a clearly structured user interface that aims to make it easier to use without sacrificing functionality. The console relies on colour coding for control elements such as encoders and faders, as well as user access without the need for deep operational hierarchies. Two 21-inch FHD multi-touch screens per fader module provide a flexible user interface and making a dedicated centre section unnecessary.
Avatus will be available in sizes between 12 and 96 faders and in various hardware versions. Removable PoE-powered metering screens underline the modularity of the Avatus system and enable optimal adaptation to every application.
More: www.stagetec.com