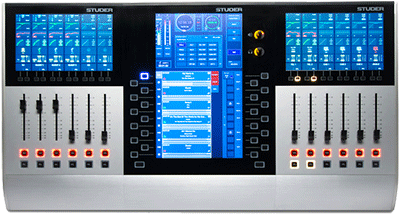 Studer has announced Glacier Series V1.1, a free software update for the Glacier customisable broadcast audio control surfaces.
Based on usability feedback from users, this release offers several new features and improvements that enhance Glacier functionality and mixing workflow to registered Studer Glacier Series customers.
Key features:
Channel Widget: control up to six channels from the Central Module with full channel control including fader, mute and PFL.
Virtualized Central Module: operate tactile buttons in parallel from a tablet with no loss of functionality.
Improved Logging Control: logging not enabled by default, but can be enabled on different log levels; prevent files from extensive size increase or customize event logging based on log levels.
Usability improvements: Several significant issues reported by customers after Glacier began shipping have been addressed.
Studer recommends that all users install this software into all Glacier Series systems as soon as possible. Glacier Series v1.1 software update is available on the Studer Glacier Series webpage.
More: www.studer.ch