Solid State Logic has announced the S500m console – the latest surface addition to its System T range of dedicated broadcast audio production systems.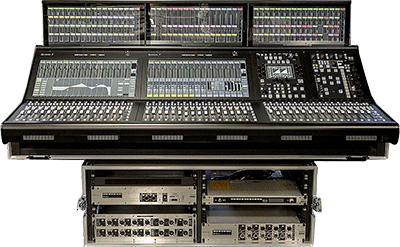 The S500m can be specified as 32- and 48-fader versions with turnkey flightcasing, or as a larger custom specification surface with up to 96 faders. Designed for OB and flypack applications where weight and portability are key concerns, the surface provides all the flagship features of the System T S500 console in a form factor that is more than 25 per cent lighter.
The S500m's unique modular functionality also lets a console be deployed with or without an extended meter bridge. This allows a complete production system to be easily be transport in a purpose-built rack case, providing a console stand, meter bridge shipping storage and two 8Uracks racks for Tempest Engines and Network I/O.
'The complexities involved in today's major sports and entertainment events means our OB partners still require broadcast consoles with a high specification, yet be robust and easy to transport,' says SSL Broadcast Product Manager, Tom Knowles. 'The S500m brings the portability and added flexibility our clients need for a multitude of broadcast environments, making it the ideal choice as a flypack or transportable OB option.'
More: www.solidstatelogic.com