Røde Microphones has announced firmware update 1.1.0 for the RødeCaster Pro integrated podcast production console, promising a more user-friendly interface and channel selection, plus multitrack recording.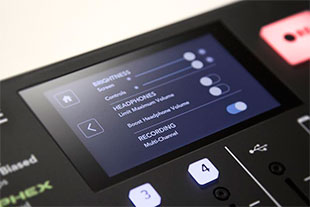 The console's new multitrack feature will record 14 tracks, including a stereo 'live mix' track, as featured on the RødeCaster Pro since its release, a mono track for each of the four microphone inputs, and a stereo track each for the USB, 3.5mm TRRS, Bluetooth and sound pad channels
'The RødeCaster Pro is a world-first – a complete game-changer that has revolutionised podcast production,' says Freedman Group CEO, Damien Wilson. 'People who have only dreamed of podcasting are now able to do so, thanks to the simplicity of the RødeCaster Pro. But for us, launching the product was never the finish line…
'We continue to refine and improve the software features of the RødeCaster Pro, with the first significant upgrade being the addition of multitrack recording to the RødeCaster Pro's capability. Whether you choose to mix live or edit in post, the RødeCaster Pro is the perfect solution for EVERY podcaster.'
Existing customers will be able to update their RødeCaster Pro with multitrack recording, and all new units will feature the update.
More: www.rode.com