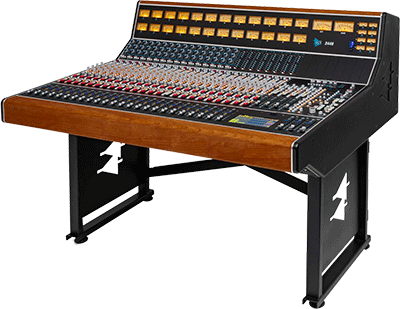 Bridging the gap between the company's 1608 and AXS consoles, the API 2448 Recording and Mixing Console 'responds to the industry's requirement for a smaller, compact dual-signal-path analogue recording console'.
The 2448 offers 24 fully-featured channels for multitrack recording and 56 channels for mixing, providing presenting the advantages of a large-format console in a compact and affordable package. The console is available in 24-, 32- and 40-channel frame sizes, and offers a powerful feature set including dual inputs on each channel, four stereo returns and optionally, API's new cross-platform Final Touch fader automation system.
'Like every API product, the new 2448 was carefully designed with the user in mind,' says API President and owner, Larry Droppa. 'Given the hundreds of consoles we've sold over the past few years, I have every confidence that the 2448 will meet – and exceed – the very high standards of excellence and performance that the audio community expects of API.'
Built to the same standards as the Vision, Legacy AXS, 1608, 1608-II and The Box consoles, the 2448 expands line of analogue recording consoles in nearly 50 years of operation.
More: www.apiaudio.com