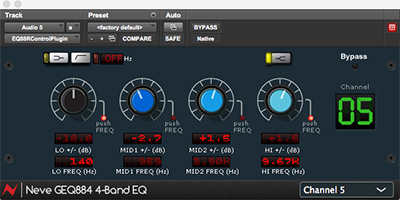 AMS Neve has announced the Neve Genesys Processing Plugin, a new feature for Neve's Genesys/Genesys Black consoles that allows full control of the digitally controlled, analogue EQ and dynamics hardware processing directly from the DAW.
With Neve Genesys Processing, users can access the DAW automation features to record and playback parameter changes to the to deliver full automation of the Genesys EQ and dynamics processing. The plug-in also recognises the fitted Genesys analogue processing hardware, and allows control of all parameters of the digitally controlled, analogue Neve 1084 EQ, 88R EQ and VCA Dynamics.
The Neve Genesys Processing Plugin will ship in Q1 2019.
More: www.ams-neve.com