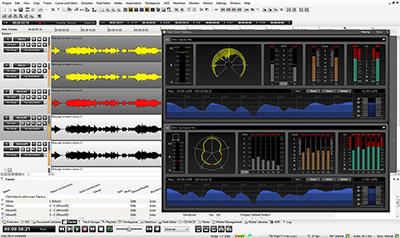 Merging Technologies addresses new workflow demands of broadcasters with Pyramix 11.1 release.
Pyramix 11.1 offers the tool set for Object Based Audio production and can generate files for MPEG-H or ADM (Audio Definition Model) as required. Support for VST3 plug-ins has been added with routing now available on the plug-in UI. The timing of this release coincided with a revision of the packs on offer, with some price reductions and an increase in output buss counts for the Native versions.
These advantages transfer to Merging's Ovation Audio & Event Sequencer, which is now at release 7.1. The major advance here is the console automation having moved from snapshots to fully dynamic operation with other improvements in cue feedback. There is also enhanced integration with popular controllers from Avid and SSL and UDP/IP has been added to the IP control options.
More: www.merging.com