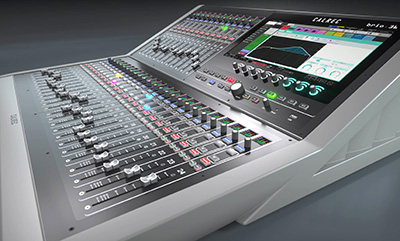 Calrec Audio has upgraded its Brio broadcast audio console with an increase in channel count.
Expansion packs are now available that increase the Brio12 DSP count from 48 to 64 input channels and the Brio36 from 64 to 96 input channels. The DSP expansion packs can be purchased from Calrec's new online shop or through Calrec's extensive distributor network. All new Brio consoles can be purchased with the larger DSP pack already installed.
'Calrec's range of Brio consoles has proved to be very popular,' says Calrec VP of Sales, Dave Letson. 'With its small form factor, broadcast-focused feature set and affordable price point, Brio is incredibly versatile – and the consoles are now suitable for applications requiring a larger channel count than previously available. We've made the range more powerful to accommodate the expanding needs of broadcasters.'
Expansion packs are available for all Brio consoles on v1.1.6 software or above; software versions are available FOC following Brio registration.
More: www.calrec.com