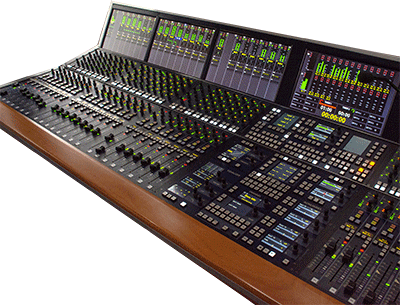 Stage Tec has announced a mixing console with features optimised for theatre use – the Crescendo-T.
'It is well-known that most theatres lack space and appreciate any console that saves room,' says Stage Tec Application Specialist for Theatre/Live, Christian Fuchs. 'We have recently seen an uptick in interest from theatres, which is why we are now offering the compact Crescendo with special features needed for theatre applications.'
Stage Tec's Crescendo mixing console can be modified with software and eight custom key bindings as the Crescendo-T for theatre applications. In Crescendo-T, static automation is now enhanced with some important functions that theatres require. For example, the five scene list control buttons are now on the surface for rapid access. A Snapshot Preview feature interrupts the link between the physical user interface and signal processing, enabling settings to be tried out without the audio processor implementing them immediately. With Save All, mode changes can be written as absolute values or relative changes (Offset) either in all or a selection of snapshots.
In addition to the peak filters and the two cut filters, the Crescendo-T EQ is also equipped with two shelving filters.
More: www.stagetec.com