Stage Tec has announced v4.5 software for the Aurus and Crescendo audio mixing consoles.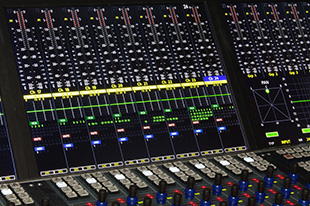 With the update, it is now possible to activate a bypass function for each individual aux VCA in all Aurus and Crescendo systems. Exclusive to Stage Tec consoles, this feature has been requested for rehearsals with live event and sound reinforcement feeds. A new VCA group hierarchy feature allows a channel to be assigned to several VCA groups, and additional groupings can also be made. There are a total of 30 VCA groups to choose from.
Also a response to p to popular demand, the ITU-R 775-3-compliant automatic stereo downmix with level correction is available when routing 5.1 sources to stereo groups. This feature is provided for the Aurus and Crescendo primarily for use in broadcast applications.
A further feature concerns the internal tone generator, which can now be accessed in the centre section of Aurus and Crescendo. This means it is possible to configure the mixing console even if the Nexus audio network is not yet connected, simplifying operation for broadcast users (OB vans).
A newly developed M/S decoder is now available automatically on input channels in all Stage Tec mixing consoles. An integrated upmix process enables decoded M/S signals or stereo signals to be mixed automatically to multichannel buses. This feature is of particular interest to postproduction users.
More: www.stagetec.com