Studiomaster is to release its first digital live sound mixer, the DigiLive 16, at the forthcoming Pro Light & Sound show in Frankfurt.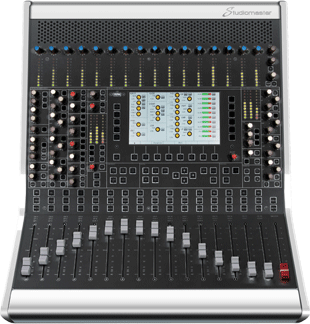 Developed using a new proprietary DSP mix platform, the DigiLive 16 incorporates extensive production features and system expansion options – these include rackmount expander modules to expand the mixer up to 48 channels, and an optional Firewire interface provides the Studiomaster DigiLive 16 with extensive sound recording and production capabilities. Internally, the signal uses 24-bit Delta-Sigma AD/DA converters, and twin fourth -generation 32/40-bit floating-point SHARC processors. The desk also features EQ and analogue sounding compressors, as well as low-noise mic preamps with high CMRR and signal-to-noise specifications.
Operationally, the design is claimed to combine the 'feel' and 'speed' of an analogue desk with digital control capabilities, including 16 motorised faders, high-resolution TFT colour display and scene recall of all functions.