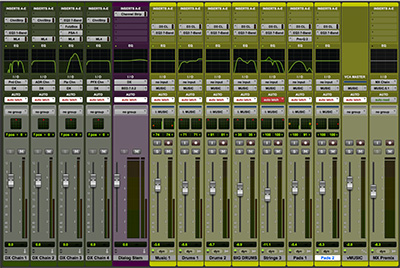 Avid has announced Pro Tools 2018, with new features including Track Presets, retrospective Midi record, Midi editing enhancements and Playlist Comping enhancements.
'With Pro Tools 2018 musicians can create at the speed of their inspiration and turn ideas into music,' says Avid Chief Product Officer, Dana Ruzicka. 'Avid product releases are centered around feedback from our community of professional and aspiring musicians, and with Avid's creative ecosystem, they can collaborate and create music in Pro Tools more fluidly than ever before.'
The retrospective Midi record feature ensures that users will never lose a performance, while shortcuts to quickly transpose, trim notes and edit velocities make music creation quicker and easier.
New features include Track Presets that enable quick preset browsing in order to build sessions on the fly; Playlist comping workflows that save screen real estate and allow editing of grouped tracks from Waveform view; coversion of to cloud-enabled product files for collaboration; and Mix Window EQ Graphs that display combined EQ effects inserted on a track.
More: www.avid.com/pro-tools