Grund Audio Design has released three subwoofers to accompany its LC Series column line arrays.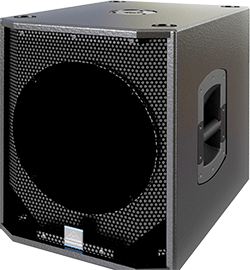 The LC-2SA, LC-5SA and LC-8SA subwoofers are active systems incorporating a 2.1-channel amplifier designed to drive both the subwoofers and stereo satellite column array loudspeakers. Where the LC-2SA uses a 12-inch LF driver, the LC-5SA has a 15-inch driver and the LC-8SA an 18-inch driver.
The LC-2SA subwoofer features a 1.2kW class-D amplifier, while the LC-5SA and the LC-8SA use 1.6kW and 1.8kW Class-D amplifiers respectively. All three models include onboard DSP capabilities that provide programmable loudspeaker management settings that optimise the column array/subwoofer combination for environments ranging from corporate presentation spaces and houses of worship to education and live DJs.
The LC Series subwoofers are built using 13-ply Baltic Birch wood for performance and cabinet rigidity. The combination of Gala column arrays and LC Series subwoofers is easily expandable from the basic 2.1 system to more elaborate setups, as the DSP/power module can be switched to accommodate larger systems as more loudspeakers are added.
'With integrated power amplification and DSP capabilities, the combination of LC Series subwoofers and column line arrays make an outstanding choice for small to medium size spaces, including houses of worship, education, and presentation facilities,' says Grund Audio Design President, Frank Grund . 'I'm confident integrators and live sound professionals alike will find much to like.'
More: www.grundaudio.com